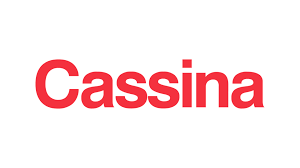 FROM 1927 TO TODAY
Established in 1927 by Cesare and Umberto Cassina in Meda, Italy, Cassina launched industrial design in Italy in the 1950s, based on a totally innovative approach that marked the transition from artisan production to mass production. With a mindset focused on research and innovation, Cassina combines technology and long-standing artisan craftsmanship.
Memory, research, innovation. Cassina blends traditional skills and superior productivity, meticulous attention to detail and passion, uniqueness and experimentation, well-being and sustainability. Today, the company continues to address new lifestyles with the creation of complete, harmonious interior decor solutions that embody the best contemporary design for all areas of the home.
No products were found matching your selection.