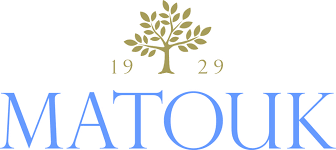 For nearly 100 years, Matouk has handcrafted luxury linens from the world's finest materials. Our factory in Fall River, Massachusetts is home to a tight-knit family of artists, craftspeople, and business professionals who are uniquely attuned to the needs of American consumers, earning the loyalty of generations of customers
Matouk is the feeling of sanctuary, comfort, style, all the things that make a home personal and special.
From the pristine whiteness of our sheets to our bright, airy factory, everything about Matouk conveys a
feeling of expectancy and excitement for the future. We've kept what began as an old-world business
at the cutting edge of our industry, building on our historic craftsmanship with modern manufacturing
techniques that keep our designs and products fresh and relevant.
No products were found matching your selection.